Montinho Da Rocha, Bensafrim, Portugal
A general impression of WWOOF-ing(*) or holiday work at Montinho da Rocha
| | |
| --- | --- |
| | Our farm is situated in the far south west corner of Portugal (Algarve), 8 km. north of the town of Lagos. And walking distance of the village of Bensafrim. We have never been farmers. We bought the different places more for tourism purpose. Our property excists at the moment of 6 old house, of which some are already transfered in modern houses, but still in the old Portugues style. Some are still ruines. With the houses came about 10 ha. of farm land, which hasn't been worked on for probably the last 20 years. We see it as our responsibility to maintain the land and the trees (armond, fig, olive and carob) in the only right way, which is the organic way. Because we are both very busy doing other things as well, we don't manage to have enough time to do all of it. So we can always use a few hands helping on the land, cleaning trees or garden work, etc... |
One of the houses we bought lately. It's an old portuguese house. It's very basic, but has all the comfort like a simpel kitchen a small living room with a woodburning stove, a toilet/shower which is reached from the outside and two bedrooms, 1 with a double bed and the other with a bunkbed. So it is possible you have to share the house with more people. If you are the only one staying in that house, you have to be OK being on your own, especialy if you don't leave the place to meet other people. Ofcourse we will be with you, but we like everybody to be independent . Lagos is a touristic place where you can meet 1000's of people on holiday.
We supply the food, but you have to cater yourself. Ofcourse we will have meals together as well, every now and than. We have two mountainbikes you can use. We would like you to work only 5 hours a day, 5 days out of 7, which leaves you plenty of time to go to the beach or do anything you like. You can use one of our computers to read and send email.
Wwoof-ing with children is not possible, unfortunately.
Any questions or interested in staying, please contact us. (wwoof@tjaden.com)
Here you can see a nice bread baking session with some wwoofers
Hall of Fame since November 2003
The beautiful houses we rent out can be seen here.
Regards, Sol (Portuguese) and Jan Willem (dutch)(wwoof@tjaden.com)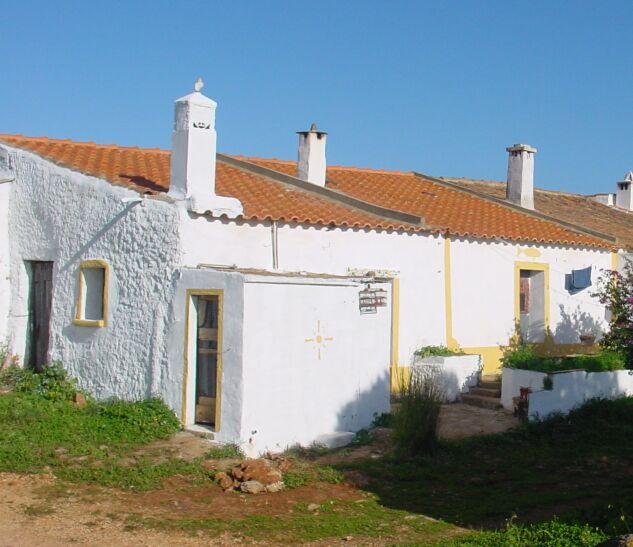 This is the cottage where you stay as a WWOOFer. (Drawing by Tom )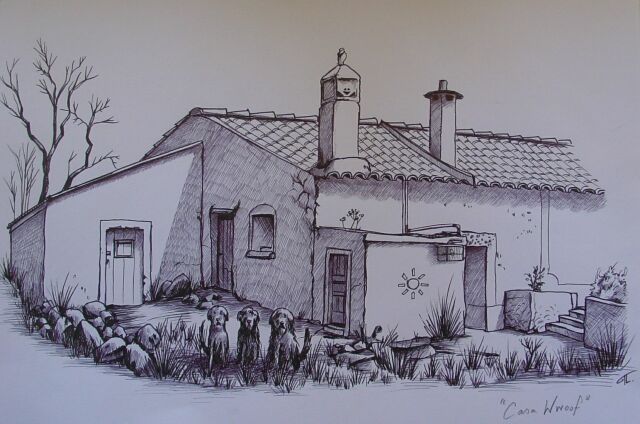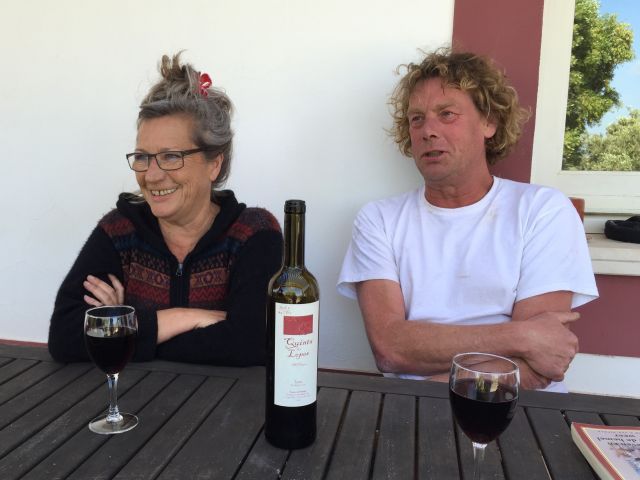 And this is us
(*) WWOOF see www.wwoof.org (you don't have to be member of this organisation to work with us. Just send us an email)